Air India has resumed its Delhi-Copenhagen service after a hiatus of three years
After almost three years Air India restarted its flights to Denmark's capital.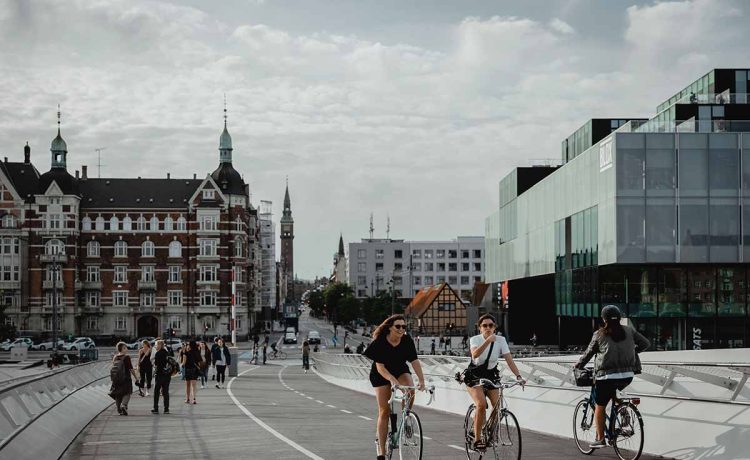 Air India has been actively working to rebuild its international network, which suffered a significant blow due to the COVID-19 pandemic. Despite the challenges, the airline's operations have remained resilient under private ownership. In a positive development, Air India has resumed its Delhi-Copenhagen route, marking a significant milestone in the airline's recovery efforts.
Air India had to make tough decisions and reduce its flight schedules in response to the pandemic, and several of the carrier's European routes were among the casualties. Unfortunately, the Delhi-Copenhagen non-stop service was also impacted and had to be suspended for nearly three years.
#FlyAI: We're thrilled and excited to have you on-board our non-stop flights from Copenhagen to Delhi, 3x weekly! Get ready to travel in style and comfort and enjoy non-stop experiences with us.#CPHToDEL pic.twitter.com/ABM1aaAOIt

— Air India (@airindiain) March 2, 2023
However, Air India is now back on this route, with non-stop flights operating between Delhi and Copenhagen. As of March 1st, the airline has begun operating this service three times a week, on Wednesdays, Fridays, and Sundays.
The resumption of Air India's Delhi-Copenhagen service is excellent news for travelers looking to visit the beautiful Danish capital or connect to other destinations in Europe. With Air India's renewed commitment to restoring its international operations, travelers can expect to see more route restorations in the future.
Nipun Aggarwal, Chief Commercial and Transformation Officer at Air India, stated:
A key element of Air India's Vihaan.AI transformation is considerably improving connectivity between India's major cities and major global destinations. Resuming this non-stop service from Delhi to Copenhagen, following the relaunch of the flights between Delhi and Vienna, affirms our commitment to develop a major international hub in India's capital.
Air India's flight AI157 leaves Delhi at 1:30 pm and lands in Copenhagen at 5:50 pm. The return flight, AI158, departs from Copenhagen at 7:50 pm and reaches Delhi at 7:40 am the next day. The aircraft used by Air India for this service is the Dreamliner, which has a two-class cabin configuration consisting of 18 business class seats and 236 economy class seats.
Flight routes from India to Europe are growing
The connectivity between India and Europe is gradually improving as more airlines are resuming their operations on this route. Air India, one of the leading carriers in this segment, has expanded its non-stop flight network to Europe, now operating 79 weekly flights with the latest addition of Copenhagen.
Although Air India has maintained its service to significant European cities such as London, Paris, and Frankfurt, the airline had to temporarily suspend some of its services to other destinations due to the COVID-19 pandemic. However, Air India has been progressively restoring its routes to Europe, including Milan and Vienna, in recent times.
With the resumption of Air India's flight to Copenhagen, travelers can now enjoy better connectivity between India and Denmark. The flight operates thrice a week, providing convenient options for passengers to travel to and from the Danish capital.
When launching the Copenhagen service, Air India had the demand of corporate travelers, students, and the Indian diaspora in mind.
Delhi-Copenhagen flights by months
Other flight updates by Air India
Air India has resumed non-stop flights between Delhi and Vienna, starting from February 18th. The airline operates flight AI153 on Tuesdays, Thursdays, and Saturdays, with a departure time of 2:35 pm from Delhi and an arrival time of 6:45 pm in Vienna. Similarly, Air India has also launched its Milan service, which began operating from February 1st. This service runs four times a week, on Wednesdays, Fridays, Sundays, and Mondays.
As the world recovers from the pandemic, the demand for air travel is expected to increase, leading to further growth in flight routes from India to Europe. The availability of more non-stop flights is a positive sign for travelers looking to explore Europe's diverse cultures and scenic destinations.
The staff of the India Directions Travel Magazine content creators and editors. We feature useful information and beneficial details for cheap flights, hotels and travel itineraries to Indian destinations.
India has an amazing aviation market, said IndiGo CEO Pieter Elbers. He mentioned that the airline wants to grow and...