What you should keep in mind when planning a trip to Goa, India? A few quick tips are provided by Goa Tourism official channel on Twitter, which clearly explains what you should and not do while traveling in Goa.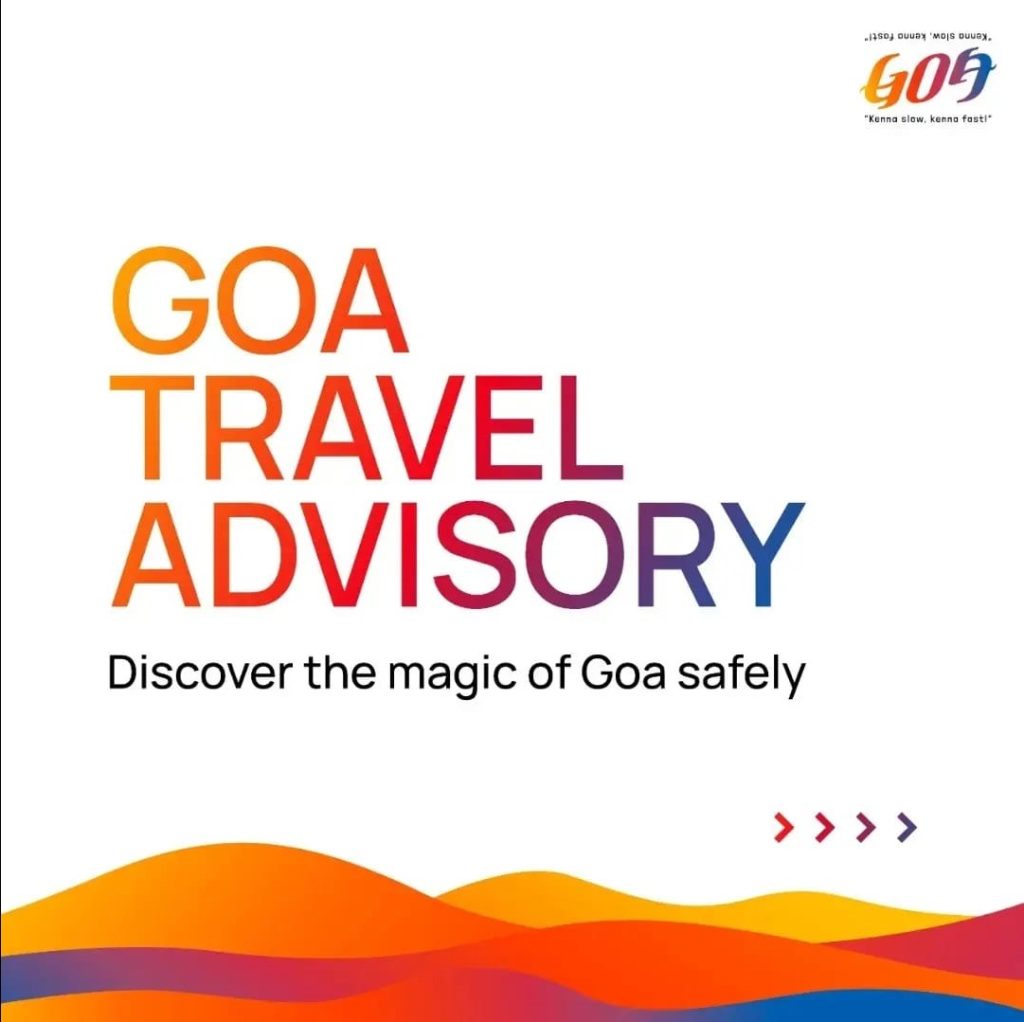 Discover the magic of Goa safely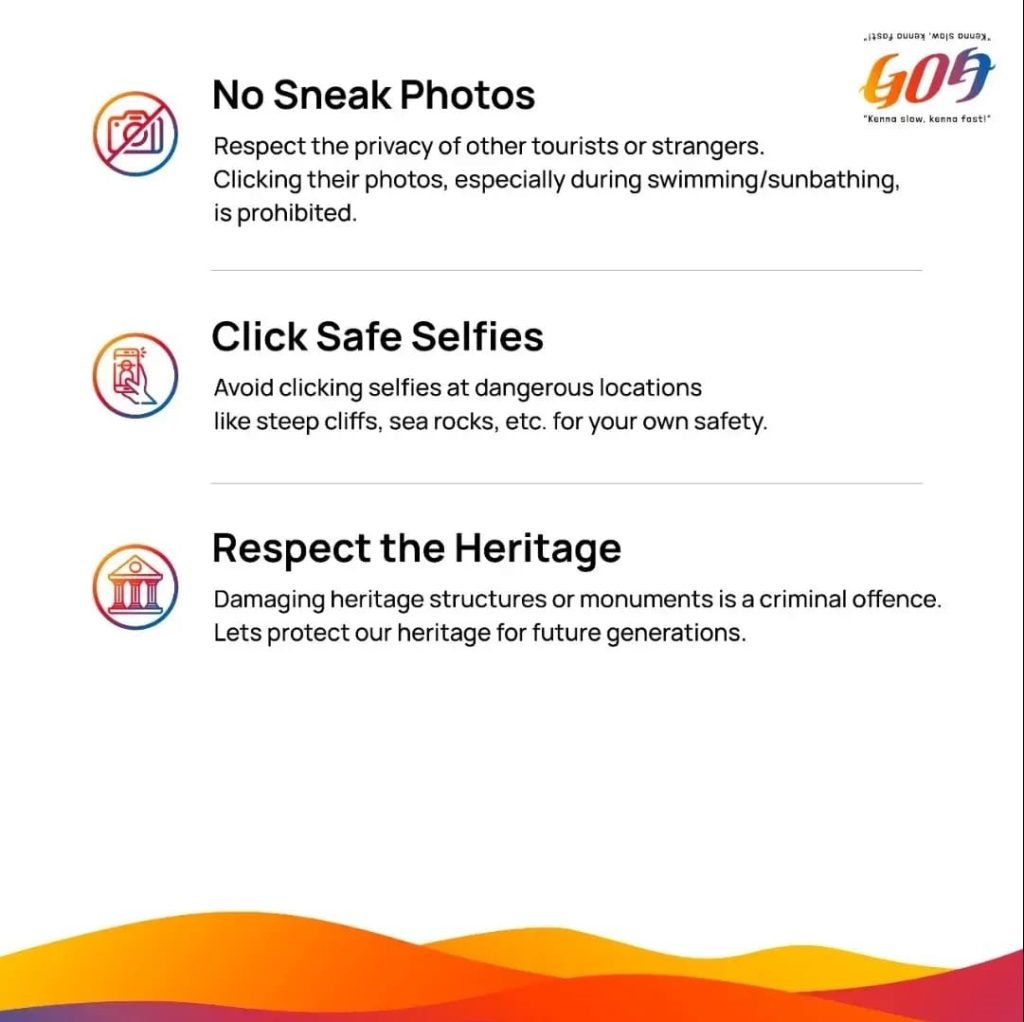 Travel tips for tourists in Goa:
No sneak photos!
Respect the privacy of other tourists or strangers. Clicking their photos, especially during swimming/sunbathing is prohibited
Click safe selfies
Avoid clicking selfies at dangerous locations like steep cliffs, sea rocks, etc. for your own safety.
Respect the heritage
Damaging heritage structures or monuments is a criminal offense. Let's protect our heritage for future generations.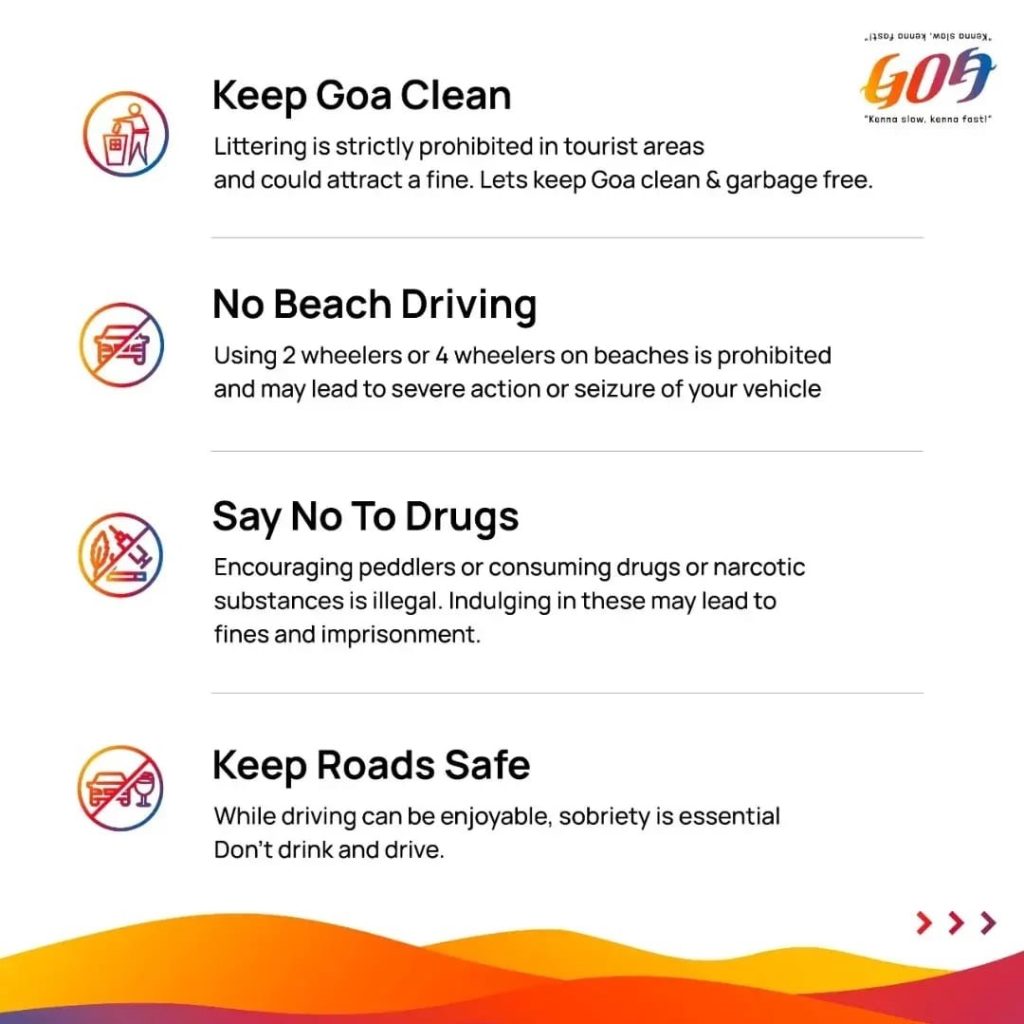 Keep Goa clean
Littering is strictly prohibited in tourist areas and could attract a fine. Let's keep Goa clean and garbage-free.
No beach driving
Using 2-wheelers or 4-wheelers on beaches is prohibited and may lead to severe action or seizure of your vehicle.
Say no to drugs
Encouraging peddlers or consuming drugs or narcotic substances is illegal. Indulging in these may lead to fines and imprisonment.
Keep roads safe
While driving can be enjoyable, sobriety is essential. Don't drink and drive.
Ready for an exciting Goa trip? Make your Goan adventure smooth, safe, and affordable by following our tourist advisory! #GoaAdvisory2023 #GoaTourism #GoaDekho #IncredibleIndia #LetsGoa #GoaTravel #IndiaTourist pic.twitter.com/sOR70FQQtu

— Goa Tourism (@TourismGoa) February 9, 2023
The staff of the India Directions Travel Magazine content creators and editors. We feature useful information and beneficial details for cheap flights, hotels and travel itineraries to Indian destinations.
According to reports, India recorded a total of 12.9 million domestic airline passengers in April. Compared to 2019, domestic air...