Kerala, a state located on the southwestern coast of India, is famous for its stunning beaches that are a perfect blend of natural beauty and tranquility. From serene and calm beaches to ones with a bustling atmosphere, the state offers a variety of options for beach lovers.
Kerala is a land bathed in the serene beauty of nature and nurtured by the gentle lapping of the Arabian Sea. Here, swaying palm trees and emerald green paddy fields create a symphony of colors that dance in perfect harmony.
The enchanting backwaters, with their pristine still waters, whisper secrets of the land's rich heritage and vibrant culture. And, of course, the stunning beaches that hug the coast, offering a front row seat to the magnificence of the ocean. Kerala, where the lush beauty of nature meets the gentle touch of tradition, creating a masterpiece that is truly one of a kind.
Here are some of the best beaches in Kerala:
Kovalam Beach
Kovalam is one of the most popular beaches in Kerala and is located just 16 km from the capital city of Thiruvananthapuram. This crescent-shaped beach is known for its clear waters, soft sands, and breathtaking sunsets. Kovalam also offers a range of water sports activities and beachside ayurvedic massage centers for those looking for some relaxation.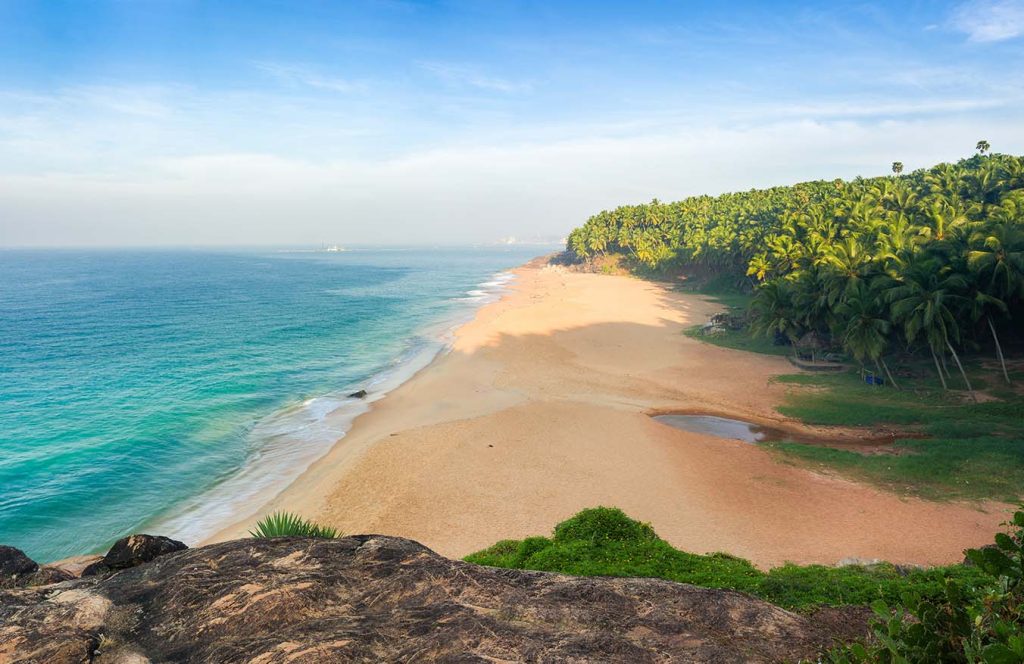 Varkala Beach
Varkala is a stunning cliff-lined beach that offers a stunning view of the Arabian Sea. The cliff is also home to several Ayurvedic spas and yoga centers that attract visitors from all over the world. Varkala beach is also famous for its mineral springs that are believed to have healing properties.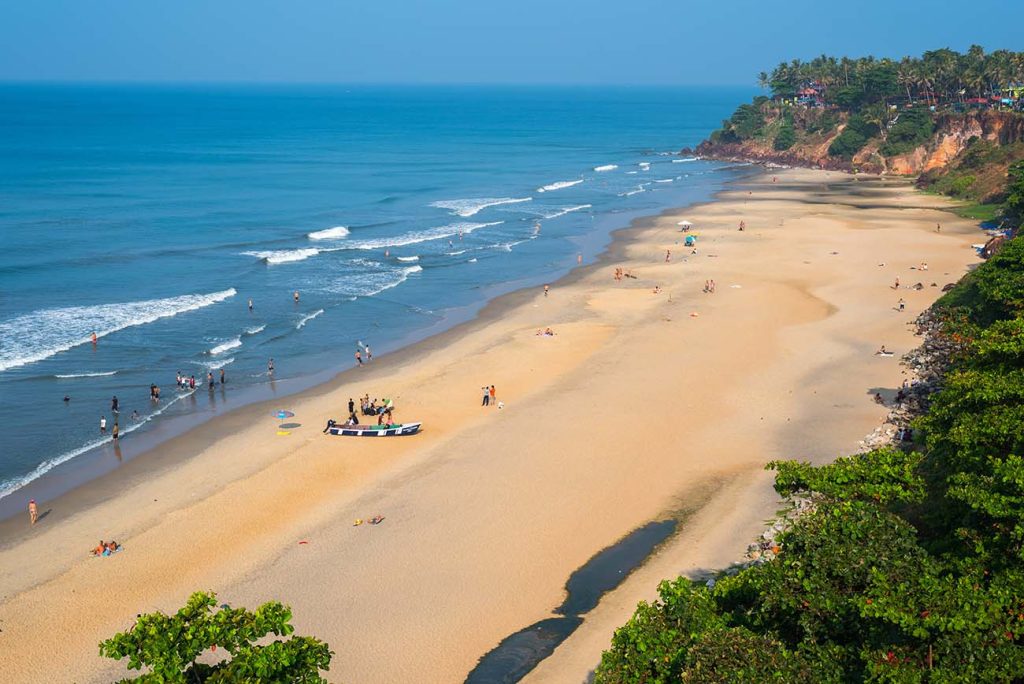 Cherai Beach
Cherai is a serene and clean beach that is located in the northern part of Vypeen Island. This beach is known for its calm waters that are perfect for swimming and water sports. Cherai is also home to several coconut groves, paddy fields, and mangrove forests that make for a perfect backdrop for nature lovers.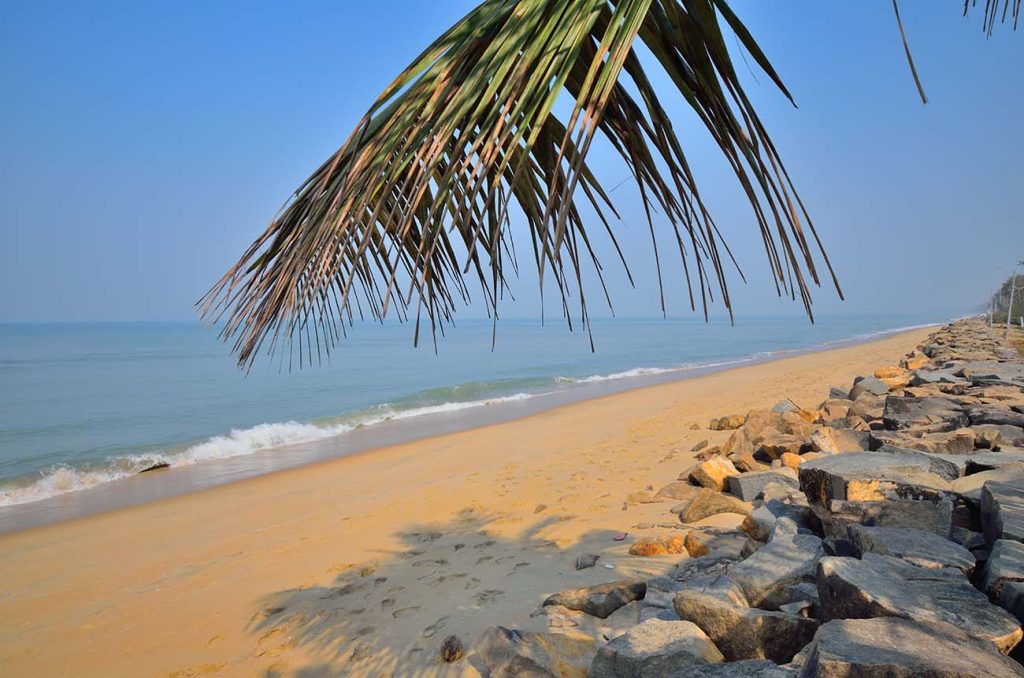 Marari Beach
Marari is a peaceful and uncrowded beach that is located in the Alleppey district. This beach is known for its traditional fishing villages and its picturesque backwaters that are surrounded by coconut groves. Marari is a great place to relax, unwind, and soak in the natural beauty of the region.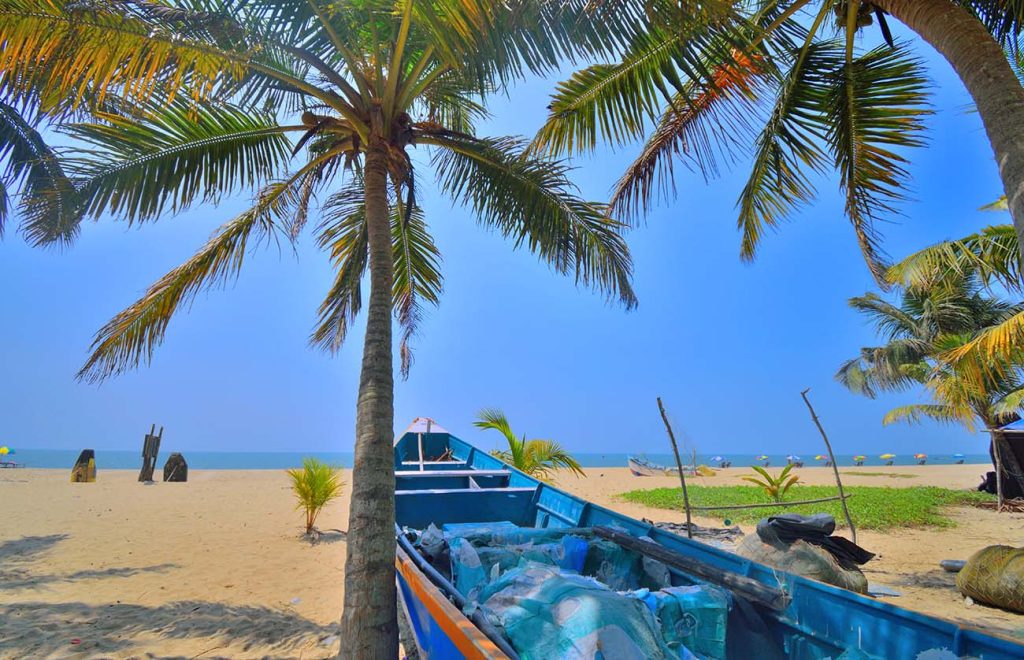 Bekal Beach
Bekal is a secluded and pristine beach that is located in the northern part of Kerala. This beach is famous for its picturesque surroundings, including a massive fort and several temples. Bekal is also a great place for water sports, fishing, and beach walks.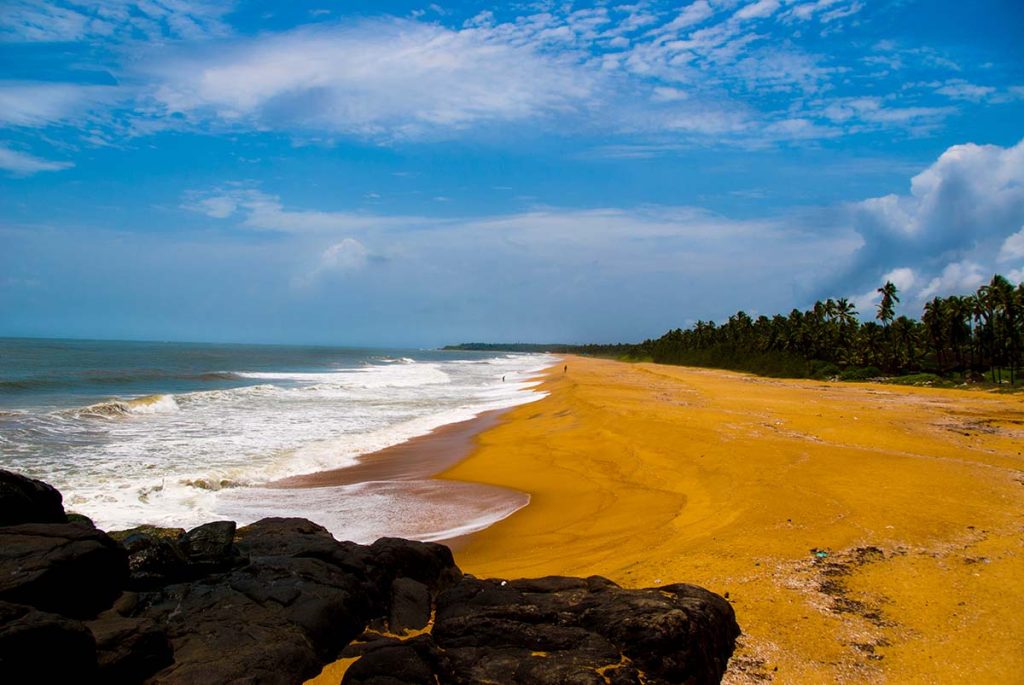 Wrapping up, Kerala is a beach lover's paradise, with an array of stunning seaside and amazing nature that offer a unique experience. Whether you are looking for a relaxing vacation or an adventurous one, Kerala's beaches are sure to provide a memorable experience.
See also Cheap Flights to Kerala, India >
Welcome to our comprehensive overview dedicated to Mumbai-Hong Kong flights! Whether you're traveling for business or leisure, we're here to...