IndiGo aims to enhance its global presence
Navigating new routes and partnerships: IndiGo's expansion strategies and future considerations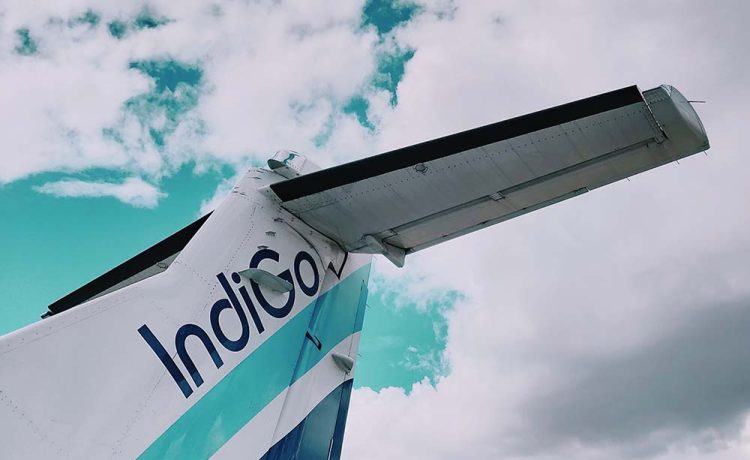 India has an amazing aviation market, said IndiGo CEO Pieter Elbers. He mentioned that the airline wants to grow and become more global. The CEO shared plans about expanding international routes, adding new ones from current cities, and improving partnerships with other airlines.
Additionally, the airline is implementing different actions to address problems associated with the Pratt & Whitney (P&W) engines that propel its A320 fleet. A significant number of planes have been grounded due to these engine issues.
Having taken to the skies over 17 years ago, IndiGo currently runs almost 1,900 flights every day with a fleet of over 320 planes, holding a domestic market share exceeding 63 percent. In recent times, the airline has expanded its services to various international locations, such as Nairobi and Almaty.
Given this context, Elbers stated on Tuesday that India stands as an incredible and highly competitive aviation market globally. He highlighted the substantial competition within the market.
Elbers emphasized the importance of a correlation between ticket prices and operational costs. According to him, without this balance, airlines might face challenges staying in business. He added that IndiGo prioritizes offering affordable fares, which may fluctuate based on the season.
Expanding IndiGo's international destinations
The airline links 32 destinations internationally and 81 domestically. Elbers, underscoring the growth possibilities in India's aviation sector, mentioned that IndiGo is in a "maturing phase." He also emphasized the necessity of having aviation hubs in India, considering the current underserved status.
"IndiGo aspires to grow, improve, and expand globally even further," he expressed. According to him, the airline has crafted a strategy for internationalization that consists of three crucial elements.
In addition to expanding its own network, the airline is establishing new routes, connecting cities like Bhubaneswar and Singapore. Moreover, it's strengthening partnerships. Recently, IndiGo announced a codeshare partnership with British Airways, adding to its existing codeshare agreements with several other airlines.
When questioned about the airline's ambitions and India's efforts to create more aviation hubs, Elbers emphasized the importance of collaboration with stakeholders. Regarding the possibility of acquiring more wide-body planes as part of measures to address P&W engine issues, the IndiGo chief stated that while it's not currently in the plans, nothing is entirely ruled out.
"I don't think we should rule out anything. It is not in the plans. Neither do we rule out anything," he mentioned during a conference of the All India Management Association (AIMA) in the national capital.
Let's fly to Indian Cities…
See what are the ways to find cheap flights to Ahmedabad
See the list of best flights to Pune
Overview of cheap flights to Bangalore
The staff of the India Directions Travel Magazine content creators and editors. We feature useful information and beneficial details for cheap flights, hotels and travel itineraries to Indian destinations.
Welcome to our comprehensive overview dedicated to Mumbai-Hong Kong flights! Whether you're traveling for business or leisure, we're here to...