India recorded 12.9 million domestic airline passengers in April 2023
Reports indicate that in the month of April, the count of domestic airline passengers in India reached 12.9 million.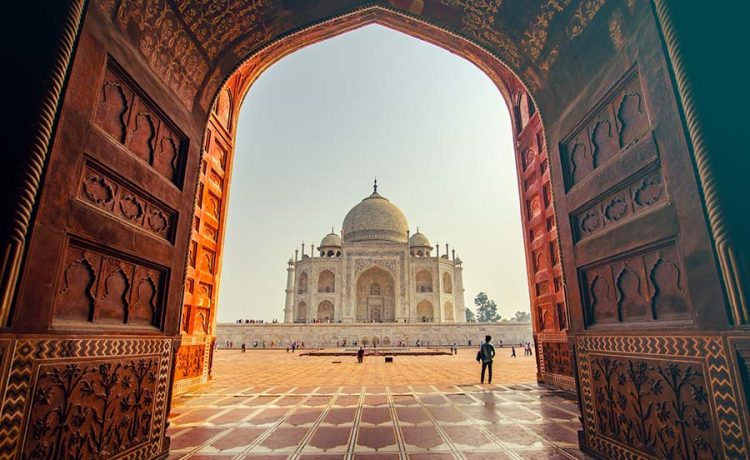 According to reports, India recorded a total of 12.9 million domestic airline passengers in April. Compared to 2019, domestic air traffic in India has experienced an impressive surge of nearly 17%, although growth showed a slight stagnation between the months of March and April.
Data gathered by the Directorate General of Civil Aviation (DGCA) reveals that domestic travel in India surpassed pre-pandemic levels in April. India's airlines transported an unprecedented 12.9 million domestic passengers during this period, indicating a remarkable growth of nearly 17% compared to the corresponding timeframe in 2019.
Although there was a significant surge in passenger traffic, there was a minor decline of 0.04% between March and April. April 30 marked one of the busiest days for various airlines, such as Air India and IndiGo, as they accommodated an astounding 456,000 passengers across approximately 3,000 domestic flights.
During the period, Akasa Air achieved an impressive on-time performance of 94%. Air India followed closely behind at 91.1%, while IndiGo recorded 89.6% and Vistara achieved 86.5%. Unfortunately, troubled operator Go First, which filed for insolvency on May 2, experienced the lowest punctuality rate at a mere 58.3%.
Go First has canceled its services until May 26 and is currently engaged in negotiations with lessors to retain its fleet. Despite its punctuality and financial challenges, Go First recorded the third-highest load factor at 91.2%, trailing behind SpiceJet with 92.2% and Vistara with 92.1%.
IndiGo continued to dominate the market with a substantial market share of 57.5%, while Vistara, Air India, and AirAsia, which are favored by the Tata Group, collectively held 24.9%. Go First, SpiceJet, and Akasa Air secured shares of 6.4%, 5.8%, and 4% respectively.
Driving the demand for domestic travel, OYO's Summer Vacation Index 2023 revealed that an additional 82% of Indians are planning to travel during the summer season, taking advantage of the eased pandemic restrictions. BBC News reports significant growth in India's domestic market, which surged by 51.7% in the first quarter of 2023. Notably, new fliers have emerged as a prominent demographic, with the country's post-pandemic GDP growth attracting new consumers to the tourism market as disposable incomes increase.
Airlines have been enhancing their offerings for domestic and international operations. In a significant development, Air India and Air India Express announced a substantial increase in capacity towards East Asia for the summer season in March. They introduced six weekly services from Delhi (DEL) and Mumbai (BOM) to Bangkok, along with an additional weekly flight from Delhi to Seoul (ICN) and Hong Kong (HKG).
Following a highly profitable fourth quarter, IndiGo is preparing to expand its presence in the Middle East. The airline has plans to introduce daily services from Bengaluru (BLR) to Dubai (DBX), Kochi (COK) to Bahrain (BAH), and Chennai (MAA) to Dammam (DMM). These flights are scheduled to commence in June and August, with some services being exclusively available during specific seasons.
Starting from June 1, Vistara will join the ranks of airlines operating the sought-after Mumbai to London Heathrow (LHW) service, in addition to its existing Delhi – London Heathrow operations. The 4,487-mile journey will be serviced by Vistara's long-haul Boeing 787 Dreamliner aircraft, making it a competitor to British Airways, Air India, Air Canada, and Virgin Atlantic. With a total of five weekly flights available, travelers can currently book this route for the summer season.
The staff of the India Directions Travel Magazine content creators and editors. We feature useful information and beneficial details for cheap flights, hotels and travel itineraries to Indian destinations.
Welcome to our comprehensive overview dedicated to Mumbai-Hong Kong flights! Whether you're traveling for business or leisure, we're here to...