The domestic air travel within India is expected to increase by 10%
According to DGCA data, the number of domestic flyers in 2022 was 12.3 crore, a significant increase from 8.4 crore in 2021 and 6.3 crore in 2020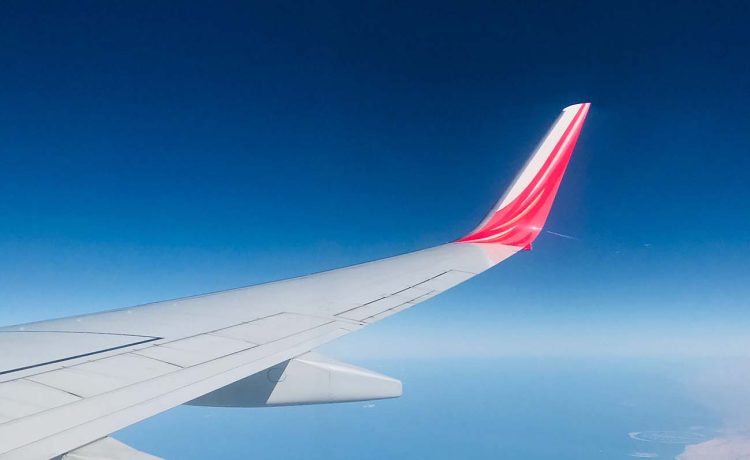 Domestic air travel within India has been so robust in January that a 10% increase in the number of domestic flyers compared to 2019 is now anticipated. This would surpass the pre-pandemic record of 14.4 crore domestic air travelers in that calendar year.
"The current trend in our domestic aviation is very exciting and if it continues, we should see our passenger numbers hitting 15.5-16 crore in CY 2023. A growth of 10% seems very much on cards," said a top aviation official on Sunday.
According to DGCA data, the number of domestic flyers in 2022 was 12.3 crore, a significant increase from 8.4 crore in 2021 and 6.3 crore in 2020, which saw a temporary suspension of scheduled air travel for two months due to the Covid pandemic followed by a gradual resumption.
"Air travel has been holding up steady in January. This week also we have seen very good loads," said the official.
International travel is showing improvement, but still has a considerable distance to go before reaching pre-Covid levels. According to the Airports Authority of India, 4.1 crore people traveled in and out of India during the April-December period of 2022, which is a 193% increase from the almost 1.4 crore recorded in the same period of 2021. In comparison, pre-Covid April-December 2019 saw 5.2 crore international travelers, an increase of 1.1% from the 5.1 crores recorded in the same period the previous year.
"International air travel is yet to return to pre-Covid levels for a number of reasons that include almost prohibitive airfares with one-way tickets now often being more than return before 2020 due to longer routes being taken by many airlines due to Russia's war on Ukraine, expensive oil prices and a weak rupee. Then visa delay issues still plague some countries," said an airline official.
However, domestic travel is thriving. During the peak travel quarter of October-December 2022, listed sectoral companies reported their highest-ever revenues and profits as both airfares and hotel rates reached all-time highs due to high demand.
India's largest domestic airline, IndiGo, saw a profit of Rs 1,422.6 crore in the October-December period of 2022, a significant increase of 996% from Rs 129.8 crore in the same period the previous year. The total income was Rs 15,410.2 crore, a 62.6% increase from the Rs 9,480.1 crore reported in the previous quarter. This follows a previous peak in April-June 2019, when the airline reported its highest-ever revenue and profit of Rs 9,786 crore and Rs 1,203 crore, respectively, due to the grounding of Jet Airways and higher fares and passenger loads for other airlines.
Tata Group's unlisted airline, Vistara, which began operations in January 2015, reported its first profitable quarter in October-December 2022.
Travel-related companies are optimistic for a successful 2023, due to various reasons such as sporting events like the world cup hockey and cricket, global events like the ongoing G20, and the recovery of inbound and corporate travel. This is expressed by the IHCL MD-CEO, Puneet Chhatwal, who stated that "the demand outlook for the sector in 2023 remains robust."
The staff of the India Directions Travel Magazine content creators and editors. We feature useful information and beneficial details for cheap flights, hotels and travel itineraries to Indian destinations.
India has an amazing aviation market, said IndiGo CEO Pieter Elbers. He mentioned that the airline wants to grow and...