Bangalore (Bengaluru) is the capital city of the Indian state of Karnataka. Bengaluru is a city where diverse cultures intersect and its vibrant past blends with contemporary delights. Known affectionately as "The Garden City of India", it has garnered various other monikers such as "Silicon Valley of India", "Air Conditioned City",  due to its lush green spaces, favorable climate, and modern amenities.
Bangalore guide
Bangalore is recognized as the Silicon Valley of India due to its thriving IT industry and is a major center of information technology, engineering, and biotechnology. It has a rich history and cultural heritage, with several historical landmarks and temples. The city also has an active nightlife and a pleasant climate throughout the year, making it a popular destination for tourists and migrants alike.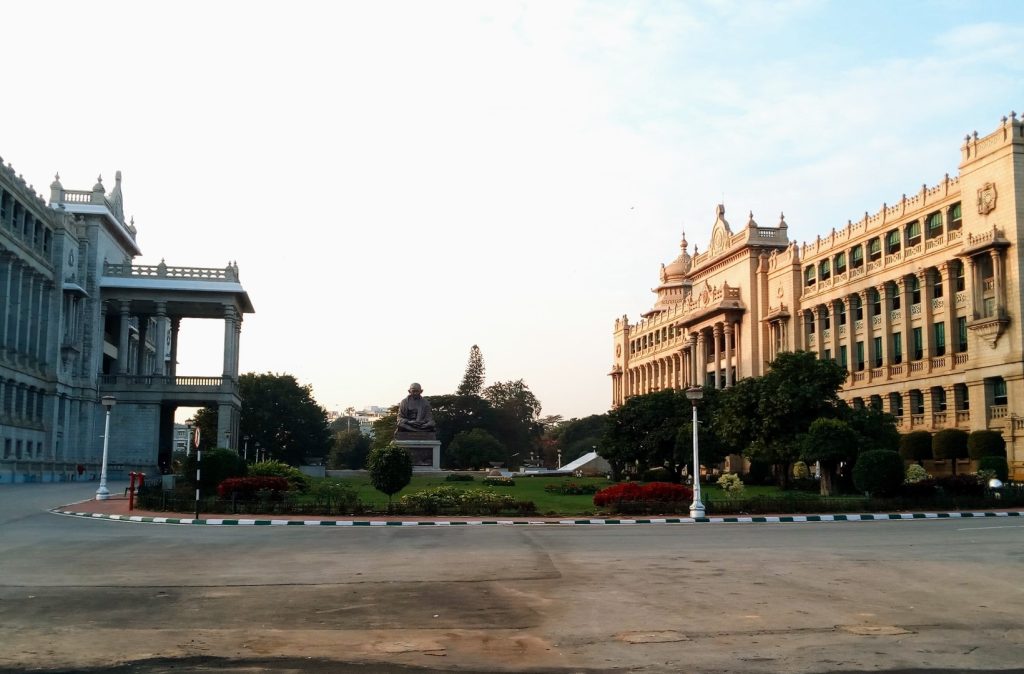 Bangalore has many tourist attractions like gardens, scenic areas, palaces, temples, and museums, all embodying the perfect balance of past and present. This unique mix of western culture, natural beauty, and lively nightlife is what makes Bengaluru a beloved city for many.
What are the 10 things you should do in Bangalore?
Visit the iconic Vidhana Soudha and the nearby High Court of Karnataka. These two impressive buildings are architectural marvels that embody the rich history and cultural heritage of Bangalore.
Explore the lush green spaces of Lalbagh Botanical Garden. This world-renowned garden boasts a variety of exotic plants and flowers, making it a popular spot for nature lovers and photographers.
Visit the ancient Bull Temple. This temple, dedicated to the Hindu god Nandi, is one of Bangalore's oldest and most revered religious sites.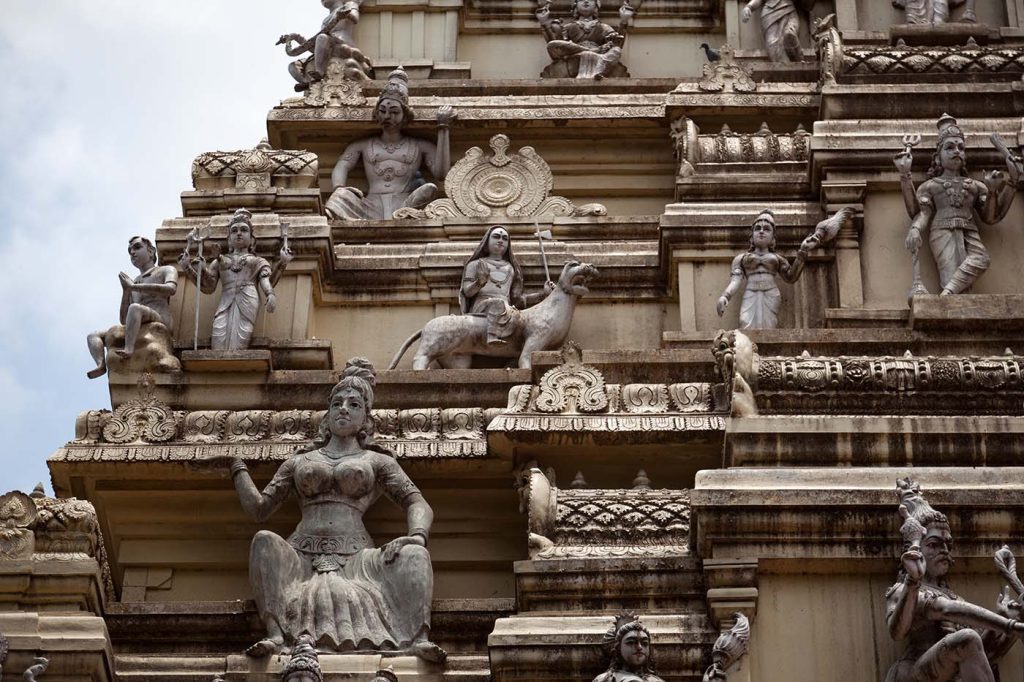 Discover the rich history of Bangalore Palace. This magnificent palace, built in the Tudor architectural style, provides a glimpse into the royal past of the city.
Take a stroll through the busy streets of Gandhi Bazaar. This bustling market is a foodie's paradise, offering a wide variety of delicious street food and local specialties.
Visit the stunning ISKCON Temple. This modern temple, dedicated to Lord Krishna, is a visual delight and provides a peaceful retreat from the bustling city.
Enjoy the nightlife at UB City. This upscale shopping and dining destination is the perfect place to spend a night out on the town.
Visit the Art of Living International Center. This spiritual center offers yoga and meditation classes, as well as a peaceful retreat from the city's hustle and bustle.
Visit the Tipu Sultan's Summer Palace. This beautiful palace, built by the ruler of Mysore, provides a fascinating glimpse into the history and culture of Bangalore.
Explore the colorful streets of Basavanagudi. This charming neighborhood is home to several historic temples and is a popular destination for those interested in Bangalore's rich cultural heritage.
Guided tours in Bangalore
Here are some ideas of guided tours in Bengaluru, India:
Heritage Walk: Explore the rich history and culture of Bengaluru through a guided tour of its historical monuments and landmarks.
Food Tour: Taste the local cuisine and explore the food markets and street food stalls of Bengaluru.
Garden Tour: Visit the famous gardens and parks of Bengaluru, including the Lal Bagh and Cubbon Park, and learn about their history and significance.
Art and Culture Tour: Discover the city's art and cultural heritage, including visits to museums, galleries, and cultural institutions.
Market Tour: Explore the bustling local markets and shopping areas of Bengaluru, such as the Commercial Street and Gandhi Bazaar, to experience the local lifestyle.
Bike Tour: Take a guided tour of the city on a bike, visiting popular landmarks and scenic areas while learning about Bengaluru's history and culture.
Spiritual Tour: Visit the famous religious sites of Bengaluru, such as the Bull Temple and the ISKCON Temple, and learn about the city's spiritual heritage.
You can find several guided tours available for online booking in Bangalore without staying in queues and spending higher commissions.
How to get to Bangalore?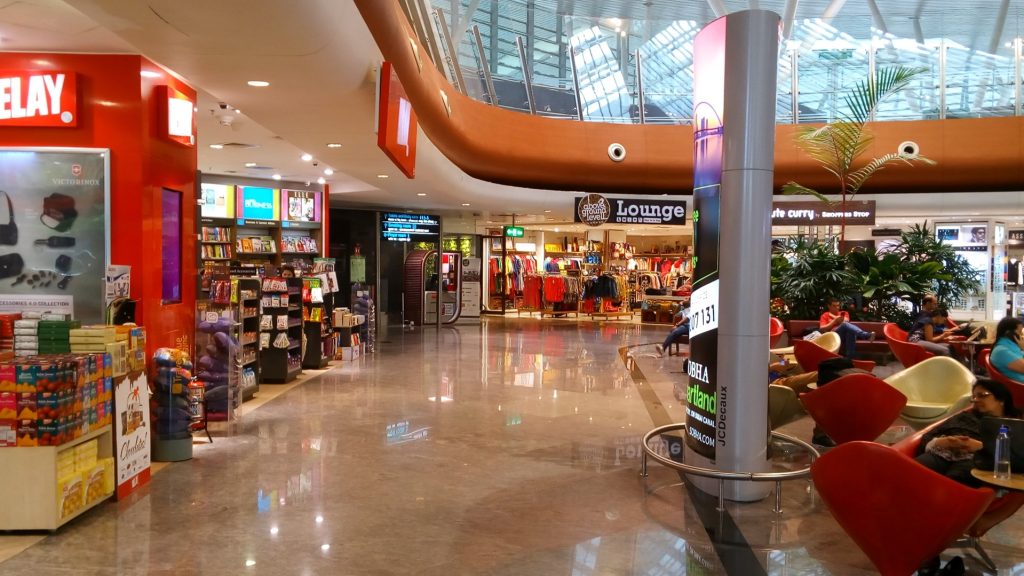 Bengaluru can be reached by air, rail, and road. The Bengaluru International Airport offers regular flights to cities like Delhi, Mumbai, Chennai, and Hyderabad in domestic destinations and many other cities of Europe and Asia, including, Dubai, Doha, Singapore, Kuala Lumpur, Paris, and London. Although Bangalore Airport is located outside the city, you can arrive there by taxi, uber cab, or public transport – bus.
Cheap flights to Bangalore
—
The city has two main railway stations, the Bengaluru City Railway Station and the Yeswantpur Junction, both well-connected to major cities like Delhi, Mumbai, and Pune. Taxis, cabs, and regular bus services are available from the railway stations to travel around Bengaluru.
Additionally, several buses operated by the Karnataka State Road Transport Corporation connect Bengaluru to cities such as Goa, Mumbai, Pune, Coimbatore, and Mangalore.
Best time to visit Bangalore
The best time to visit Bangalore is between October and February, when the weather is pleasant and cool. This period is ideal for outdoor activities and sightseeing, as the temperatures range between 15-25°C.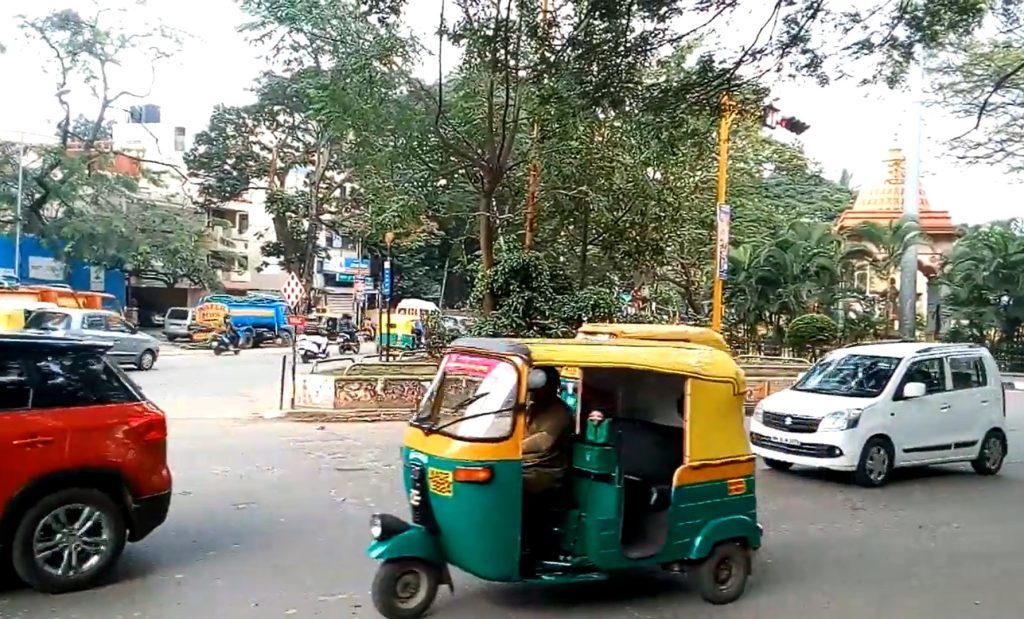 The monsoon season, which lasts from June to September, can bring heavy rains and make it difficult to travel around the city. The summer months of March to May can be hot and humid, with temperatures ranging from 30-35°C.
However, if you're interested in attending one of the many cultural festivals that take place in Bangalore, then the festival season between March and May can be a great time to visit.
5 dishes to try in Bangalore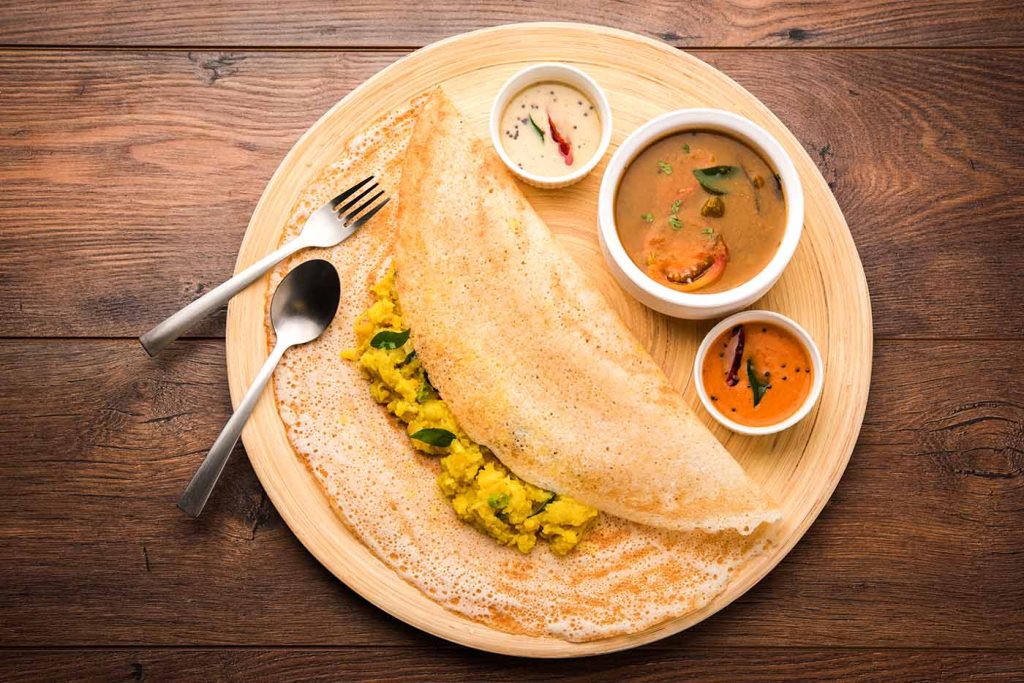 Masala Dosa – a thin and crispy fermented rice crepe filled with spiced mashed potatoes.
Bisi Bele Bath – a traditional South Indian dish made with rice, lentils, and vegetables, flavored with spices and tamarind.
Mangalorean Biryani – a flavorful rice dish with a mix of spices, coconut, and seafood, traditionally from the Mangalore region.
Chitranna – a dish made from rice mixed with lemon juice, curry leaves, and a range of spices.
Maddur Vada – a deep-fried snack made from semolina and spices, originating from the Maddur town near Bangalore.
The staff of the India Directions Travel Magazine content creators and editors. We feature useful information and beneficial details for cheap flights, hotels and travel itineraries to Indian destinations.
During the 75th-anniversary program of Ashok Leyland in Chennai, Union Minister of Road Transport and Highways Nitin Gadkari declared that,...