Air India's Latest Updates and Directions
Air India has been on the move with a series of dynamic initiatives that have caught the attention of the aviation industry.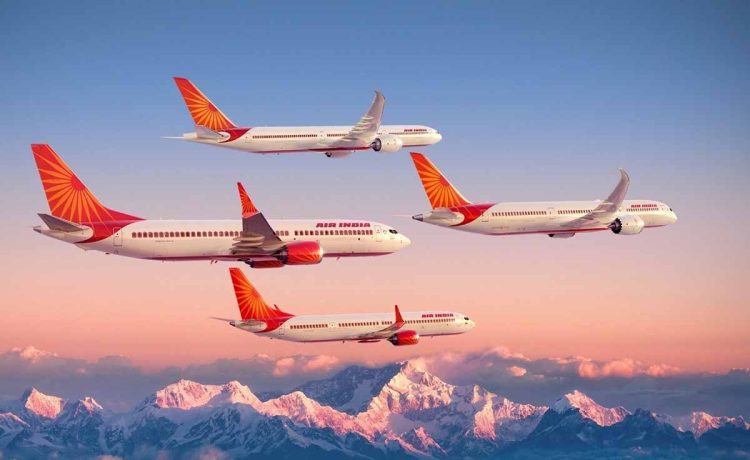 Air India has been on the move with a series of dynamic initiatives that have caught the attention of the aviation industry. The airline has made a splash by reviving some of its previously operated routes to popular European and Asian destinations, providing travelers with more options for their travels.
In addition to that, Air India has also announced exciting new acquisitions that are set to transform the airline's fleet and enhance the passenger experience. Moreover, the airline is expanding its reach by adding new routes to its itinerary, allowing travelers to explore new and exciting destinations.
With these recent updates, Air India is positioning itself as a force to be reckoned with in the competitive airline industry, and travelers can look forward to even more exciting developments from the airline in the future.
Recent updates in Air India
Air India has announced some exciting developments that are set to take off in the coming months. Firstly, the airline is set to resume flights between Delhi and Vienna, marking its fourth destination since the start of the year. The route was previously suspended in March 2020 due to the Covid-19 pandemic, but Air India is now confident that it is safe to resume operations.
Furthermore, Air India is expanding its presence in Europe by launching new flights to Copenhagen from March 1, followed by new links to Paris and Frankfurt before the start of the summer season. These new routes will give travelers more options for their European adventures and provide a boost to the airline's network.
In North America, Air India has resumed flights between Mumbai and New York JFK, adding to its existing nonstop flights to five other U.S. destinations: Newark, Washington, Chicago, San Francisco, and JFK. This move is set to provide more options for travelers and increase Air India's presence in the North American market.
Finally, beginning March 26, Air India will serve London Gatwick three times a week from Amritsar, Ahmedabad, Goa, and Kochi. This move is set to boost the airline's connectivity to the UK and provide more options for travelers from India.
All in all, Air India's recent announcements showcase its commitment to expanding its network, providing more options for travelers, and rebuilding its operations in the wake of the pandemic. With these exciting developments on the horizon, Air India is positioning itself for a bright future in the airline industry.
World's biggest aircraft order
Air India has made headlines around the world with its recent decision to place the world's largest aircraft order in commercial aviation history. The airline made the announcement on February 14, signing a letter of intent to purchase a whopping 470 new aircraft from both Boeing and Airbus.
The blockbuster agreements are set to be worth more than $100 billion, and represent a major investment in Air India's future. The orders are the largest one-time deal ever made in the commercial aviation industry, and signal the airline's commitment to expanding its fleet and enhancing its services for passengers.
Air India's decision to partner with both Boeing and Airbus is a strategic move that will enable the airline to benefit from the strengths of both companies. By diversifying its fleet, Air India will be able to cater to a wider range of travel needs and offer more options for travelers.
Overall, Air India's massive aircraft order is a game-changer for the airline industry and underscores Air India's position as a major player in the global aviation market. With this historic investment in its future, Air India is poised to continue growing and innovating in the years to come.
The staff of the India Directions Travel Magazine content creators and editors. We feature useful information and beneficial details for cheap flights, hotels and travel itineraries to Indian destinations.
India has an amazing aviation market, said IndiGo CEO Pieter Elbers. He mentioned that the airline wants to grow and...