Lufthansa is experiencing a significant demand for flights to India
This summer, Lufthansa is planning to restore its pre-pandemic capacity to India.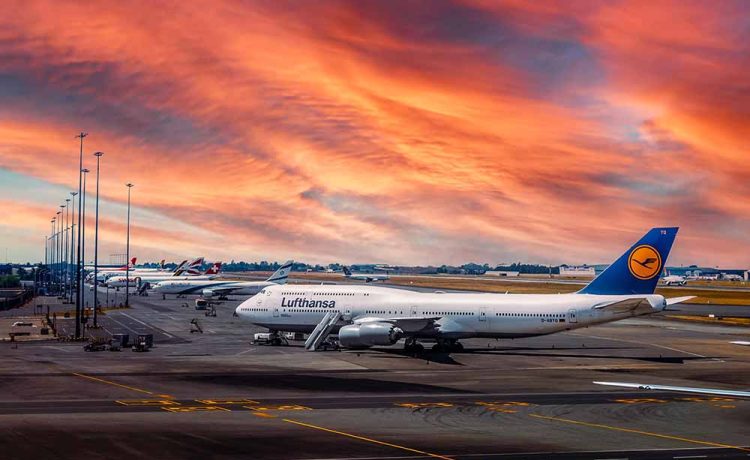 Lufthansa is experiencing a significant increase in demand for flights to India.
In an interview, Lufthansa Group CEO Carsten Spohr announced that the airline is prepared to restore its pre-pandemic flight capacity to India this summer due to high demand. He also discussed the airline's plans for India this summer, the type of passenger experience to expect, and the importance of a robust Air India for Lufthansa.
The Economic Times (ET) conducted an interview with Lufthansa Group CEO Carsten Spohr, where he stated that the airline's flights to India will recover faster compared to its overall capacity, and it is expected to reach pre-pandemic levels before early 2025.
According to Spohr, there is significant demand for flights to India from both Lufthansa and Swiss, resulting in a total of 56 weekly flights by the two airlines this summer. As a result, the airline group will be the largest between India and Europe.
In addition to operating a busy schedule this summer, Lufthansa has plans focused on India. This includes the resumption of services to Hyderabad and potentially connecting Bengaluru to additional hubs beyond Frankfurt.
Lufthansa aims to strengthen its presence in Asia this year, with a particular focus on China and Japan, both of which are significant sources of corporate passengers for the airline, along with India. The airline has already started to expand its operations in Japan and will shift more attention to China in the second half of the year.
Lufthansa's cooperation with Air India
As Air India plans to expand its global presence in the future, how does Lufthansa perceive its expected growth? According to Spohr, a more robust Air India is crucial not only for the aviation industry and Star Alliance but also for Lufthansa, especially to compete with the dominant Middle Eastern carriers. He remarked,
Lufthansa Group is looking forward to being part of this development together with Air India. Such a strong partnership is essential as Gulf carriers – without even having significant-size home markets of their own – are currently living off the Indian market. I think India prefers a healthy Air India to healthy Gulf carriers, which is why Indian and European carriers should primarily serve air travel between India and Europe.
The staff of the India Directions Travel Magazine content creators and editors. We feature useful information and beneficial details for cheap flights, hotels and travel itineraries to Indian destinations.
During the 75th-anniversary program of Ashok Leyland in Chennai, Union Minister of Road Transport and Highways Nitin Gadkari declared that,...