flydubai introducing flights to 4 destinations in Saudi Arabia
By being the only airline with direct flights from Saudi Arabia to Dubai, flydubai expects to establish a solid position in the local travel markets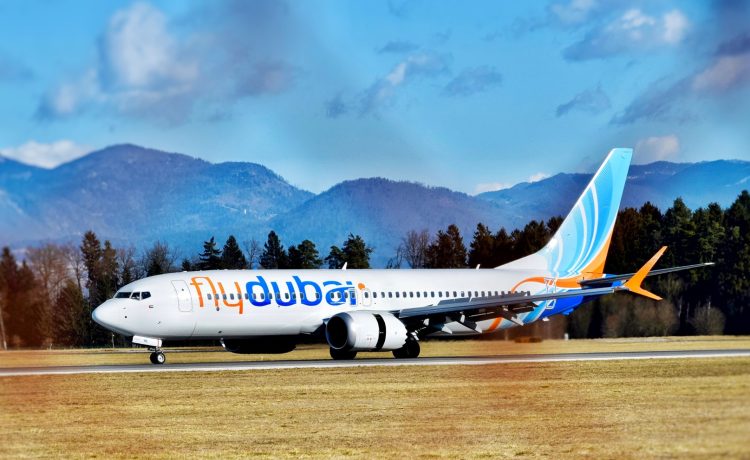 On March 3rd, flydubai, an airline based in Dubai, declared that it will introduce four new routes to Saudi Arabia. The flights will operate between two and four times a week, with the aim of improving the local travel economy and ensuring a steady flow of revenue by connecting to underserved destinations.
By being the only airline with direct flights from Saudi Arabia to Dubai, flydubai expects to establish a solid position in the local travel markets if the operations prove to be successful.
New routes from Dubai
Flydubai has announced the launch of a series of new routes, the first of which will take flight on March 16th. The airline will operate twice-weekly flights between NEOM Bay Airport (NUM) and its home base at Dubai International Airport (DXB). On March 18th, just two days later, the airline will begin operating three weekly flights between DXB and Najran Airport (EAM). Three days after that, on an as-yet-unspecified date, the airline will launch its third Saudi Arabian route. This route will connect DXB with Al Qaisumah Hafar Al Batin Airport (AQI) and will be flown twice weekly.
Flydubai has also announced a route that will operate between Jizan Airport (GIZ) and Dubai DXB, with the first flight scheduled for April 26th. This service will run four times a week, and it comes after the airline starts operating its DZB to AQI route, which is set to launch earlier. All four routes will be serviced by Flydubai's Boeing 737s from Terminal 2 at DXB, and customers can already purchase tickets through the airline's website.
Flydubai has decided to launch these routes in the upcoming spring season, as it expects a robust travel demand for the summer. The airline has observed a strong interest in air travel since the easing of most pandemic-related restrictions in 2021 and 2022. It foresees that this trend will continue and result in an exceptionally busy summer travel period. By introducing these new routes, Flydubai aims to capitalize on this high demand and increase its market share in the region's air travel industry.
Hamad Obaidalla, flydubai's Chief Commercial Officer, recently discussed the airline's ongoing efforts to serve underserved markets. According to Obaidalla,
"flydubai remains committed to opening up underserved markets and so we are pleased to offer our customers more options for travel with the launch of these four destinations. As Saudi Arabia continues on its path of economic growth and investment in developing its tourism sector, we look forward to offering passengers from the UAE and around our network the opportunity to explore more of the country."
Expanding to new markets
Flydubai's success is built upon its unique business model of serving underserved air travel markets. Utilizing its impressive fleet of 76 Boeing 737s, the airline provides air transit services to 114 airports across the globe. What sets flydubai apart from other airlines is its commitment to addressing the needs of markets that have been historically neglected by major carriers. In fact, the airline proudly claims that 75 of its destinations were previously underserved.
In other words, flydubai was the first to establish direct connections between these airports and its hub at DXB. This strategy has allowed flydubai to carve out a niche for itself in the highly competitive airline industry, attracting a loyal customer base and establishing a strong presence in numerous regions. As the airline continues to expand its network, it remains committed to serving these previously underserved markets, offering passengers greater convenience and accessibility when it comes to air travel.
To reiterate, Flydubai is a prominent airline that offers direct flights to multiple Indian cities, including but not limited to Delhi, Bengaluru, and Mumbai. These routes provide vital connections between Indian regions and key destinations across the Middle East and Europe.
By offering these direct flights, Flydubai plays a crucial role in facilitating business and leisure travel between India and the rest of the world. In addition, Flydubai's commitment to serving previously underserved markets has allowed it to become a popular choice for Indian passengers seeking convenient, affordable, and reliable air travel options.
The staff of the India Directions Travel Magazine content creators and editors. We feature useful information and beneficial details for cheap flights, hotels and travel itineraries to Indian destinations.
During the 75th-anniversary program of Ashok Leyland in Chennai, Union Minister of Road Transport and Highways Nitin Gadkari declared that,...