The arrival of the airline's superjumbo marks the first time a commercial A380 flight has landed in Indonesia.
Emirates, the world's leading international airline, is set to launch its iconic A380 aircraft to Bali from 1 June 2023, marking a significant moment in Indonesia's aviation history as the country's first scheduled A380 service.
The new Emirates A380 service, featuring a 2-class configuration, will replace one of the two daily flights to Bali currently operated by a 2-class Boeing 777-300ER. Flight EK368, the inaugural A380 flight, will depart from Dubai International Airport (DXB) at 03:25 hrs and arrive at Denpasar International Airport (DPS) at 16:35 hrs local time. The return flight, EK369, will depart Bali at 19:40 hrs and arrive in Dubai at 00:45 hrs local time. All timings are local.
Fly from Dubai to Bali
Emirates offers a variety of booking options for those looking to purchase tickets for this new A380 service, including emirates.com, the Emirates App, Emirates sales offices, and both online and offline travel agents. Additionally, Emirates advises travelers to check their website regularly for the latest travel requirements.
Highlighting the significance of deploying the world's largest passenger aircraft to Bali, Adnan Kazim, Emirates' Chief Commercial Officer, stated that the Emirates A380 is synonymous with their "fly better" promise, providing world-class products and services.
Kazim expressed excitement about providing travelers with the opportunity to experience the unique and unparalleled beauty of the A380 on flights to and from Bali. Emirates has been working closely with their partners at Bali's Ngurah Rai International Airport to ensure seamless and smooth A380 operations, and they extend their thanks to the authorities and partners for their support.
Faik Fahmi, President Director of PT. Angkasa Pura I, said, "The scheduled operations of the Airbus A380 in Indonesia will be a historic moment for Indonesian aviation and Angkasa Pura I. We welcome the Emirates A380 service, which will operate in early June, and are honored to be the first airport operator to receive regular commercial flights of the aircraft in the country. This is the result of well-established coordination, synergy, and cooperation between Angkasa Pura I as the airport operator, Emirates, and the Ministry of Transportation of the Republic of Indonesia as the regulator. We hope the A380 operations in Indonesia, especially Bali, will have an increasingly positive impact on the tourism and economy sectors, and will further allow more opportunities for cooperation and investment in other sectors of the industry in Indonesia."
In 2015, Emirates introduced a daily non-stop service from Dubai to Bali, complementing its existing scheduled flights to Jakarta which commenced in 1992. To date, the airline has flown over 49,000 flights and transported more than 9 million passengers between Dubai and Indonesia.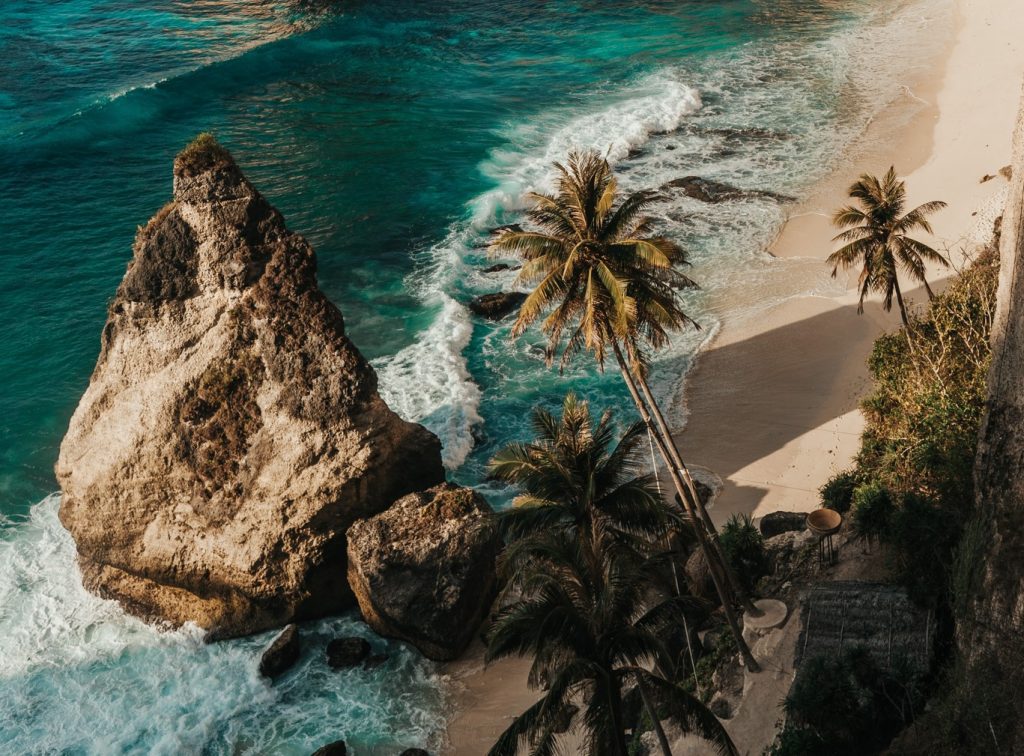 Presently, Emirates provides 28 weekly flights to Jakarta and Bali, as well as enhanced connectivity to an additional 29 domestic cities through partnership agreements with Garuda Indonesia and Batik Air.
Emirates' Airbus A380
Emirates' two-class A380 aircraft provides passengers with 58 lie-flat seats in Business Class and 557 spacious seats in Economy Class. Those traveling to and from Bali can expect Emirates' signature products, such as their Onboard Lounge, as well as regional cuisine, including a variety of Indonesian dishes, in their comfortable and roomy cabins.
Additionally, Emirates' award-winning inflight entertainment system, ice, offers over 5,000 channels of on-demand entertainment, including a wide selection of Indonesian content.
To meet the growing demand for air travel worldwide, Emirates is expanding its A380 network. The airline currently deploys its flagship aircraft to 41 destinations, including Dubai, and is expected to expand to nearly 50 destinations by the end of the summer.
Cheap routes to Bali, Indonesia
The staff of the India Directions Travel Magazine content creators and editors. We feature useful information and beneficial details for cheap flights, hotels and travel itineraries to Indian destinations.
India has an amazing aviation market, said IndiGo CEO Pieter Elbers. He mentioned that the airline wants to grow and...